The kids and I love chocolate peanut butter cookies (they are yummy and so easy to make!) but both are at nut-free schools, so they are no-go for the lunchboxes. These Chocolate Crinkle Cookies are nut-free and gluten free but still absolutely delicious. And with just a handful of ingredients, they can be whipped up and eaten in no time!
Nut Free Chocolate Crinkle Cookies
1 1/4 cup roasted sunflower seed butter
1 cup brown sugar, packed
1/4 cup white sugar
2 large eggs
1 tablespoon vanilla extract
1/4 cup cacao powder (can use cocoa powder instead)
1 teaspoon baking soda
1/4 cup white sugar, extra
Preheat oven to 180C/350F.
Combine all ingredients except cocoa, baking soda and extra sugar in the bowl of a stand mixer, and mix using the paddle attachment for 5 minutes on a medium speed, until mixture is combined and no longer gritty. Scrape down bowl as necessary.
Add cacao and baking soda and beat for another 1-2 minutes, until incorporated.
Using a small cookie scoop (about 2 teaspoons), make small balls of dough and roll in extra sugar before placing on lined baking tray. Flatten slightly with a fork.
Bake for 10 minutes for softer cookies, up to 12 minutes for crispier ones. Leave to cool on tray for 5 minutes before transferring to a cooling rack to cool completely. Cookies may look slightly underdone when you pull them out of the oven but they firm up on cooling.
Linking to: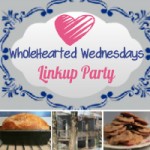 Hope In Every Season's Homemaking Party