The weather has warmed up again, but in our family, Mexican as comfort food can be had anytime of the year, and this Thermomix Chilli Con Carne is not only super easy, it is super delicious. Plus, once you start making chilli with your own spices rather than a mix, I promise you will never go back to packets again. Crio Bru granules are my secret ingredient, but if you don't have any just leave it out, or add a tablespoon of cocoa powder instead. But I'm telling you, go and get some, it is fabulous!!
Thermomix Chilli Con Carne
3/4 tbsp cumin seeds
3/4 tbsp coriander seeds
1 tsp dried oregano
1/2 tsp dried chilli flakes
1/2 tsp ground cinnamon
1 brown onion, halved
3 cloves garlic
1 tablespoon oil
500g beef mince (ground beef)
1 can diced tomatoes
50g tomato paste
2 tbsp chicken stock paste
1 tbsp brown sugar
2 tbsp Crio Bru granules
1 can red kidney beans, drained and rinsed
1 can corn kernels, drained
Mill cumin, coriander, oregano and chilli for 10 sec/speed 9, then cook for 1 min/varoma/speed 1.
Add onion and garlic and chop 5 sec/speed 7.
Add oil and saute with MC off 3 min/varoma/speed 1.
Add mince and saute MC off 3 min/100 degrees/speed 1.
Add remaining ingredients and cook for 15 minutes/varoma/reverse speed soft.
Serve with whatever sides take your fancy!
Notes:
my daughter and I don't eat spicy (hot) food, so there is hardly any chilli in this. Add more chilli flakes, mexican chilli powder or cayenne to taste
we mostly have these as nachos with corn chips, cheese and sour cream.
also great wrapped together with some rice in tortillas.
fantastic on baked potatoes.
If you don't have a thermomix, use ground spices, and fry off in a dry pan on high until they start to smoke. Lower heat to medium-high and add onion (diced) and garlic (crushed) and saute until softened. Add mince and saute until browned. Add remaining ingredients and simmer for approx 20 minutes.

Linking to: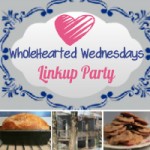 Hope In Every Season's Homemaking Party